Lys Santamaria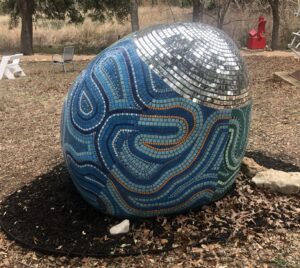 My family immigrated from Colombia to Canada when I was only three years old. After this abrupt change, I dedicated myself to my natural crafting abilities and inherited my technical skills from my sweet mother. The process of creating has become a self-soothing and healing activity for me that brings joy to so many people.
As an adult, I traveled back home to Colombia and realized that all of the women in my family are masterful makers and have been for many generations. Creating has now become a way of honoring and reconnecting with my ancestors.
I now mindfully create from my home studio in Austin, Texas.
My work was recently featured on Good Morning America, a national LegalZoom commercial, published in Austin Monthly magazine and on the front page of the Austin Statesman. I have also taught national classes for Michael's craft store. I currently have a solo exhibition at the Austin Bergstrom International Airport and am part of the permanent collection at the Mexic-Arte Museum. I was recently commissioned by the City of Austin for a permanent public art project at Barton Springs due to unveil in 2025,
Emerging is a colorful mosaic dome. The dome has a spiraled mirror mosaic center where the viewer's reflection becomes part of the artwork. Radiating from the mirror is a magical blend of colors based on the study of the chakra system, color therapy, and color symbolism. By simply viewing, touching, and interacting with Emerging, feelings of joy, wonder and happiness emerge. When we activate these feelings, our inner strength, transformation, and feelings of hope expand. Through this subtle form of color and art therapy, Emerging will help to promote healing for all the residents of our beautiful city
Sale price: $5000